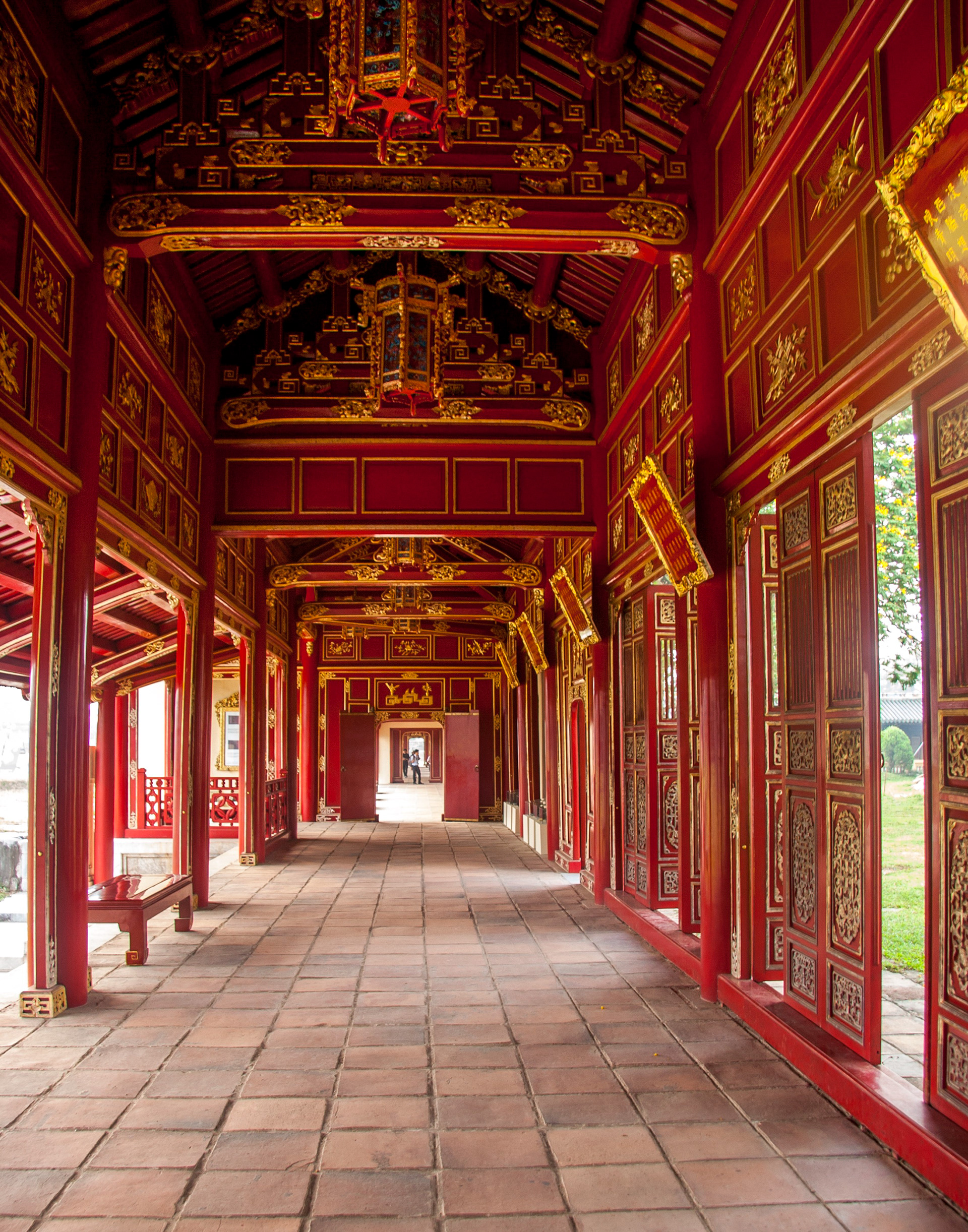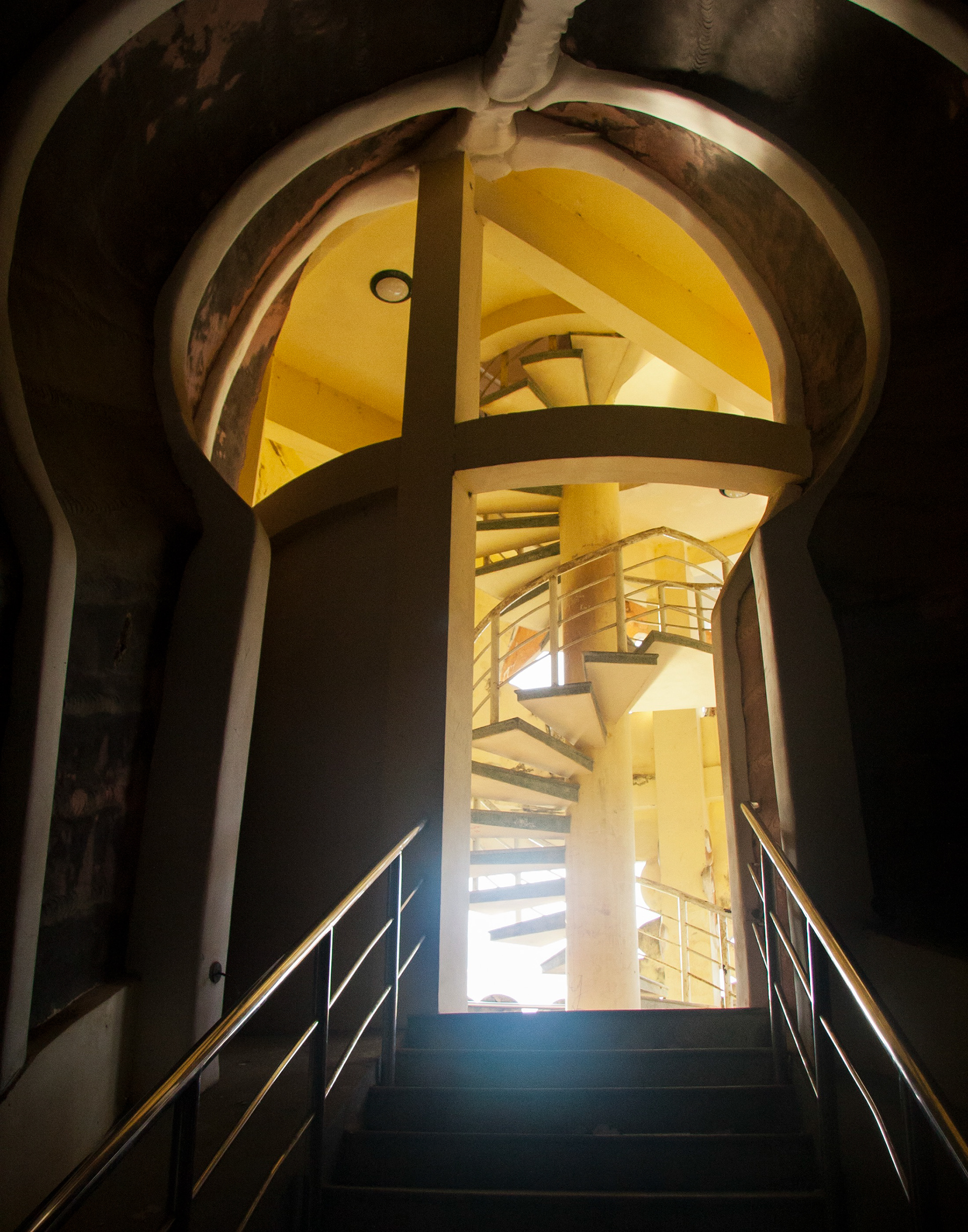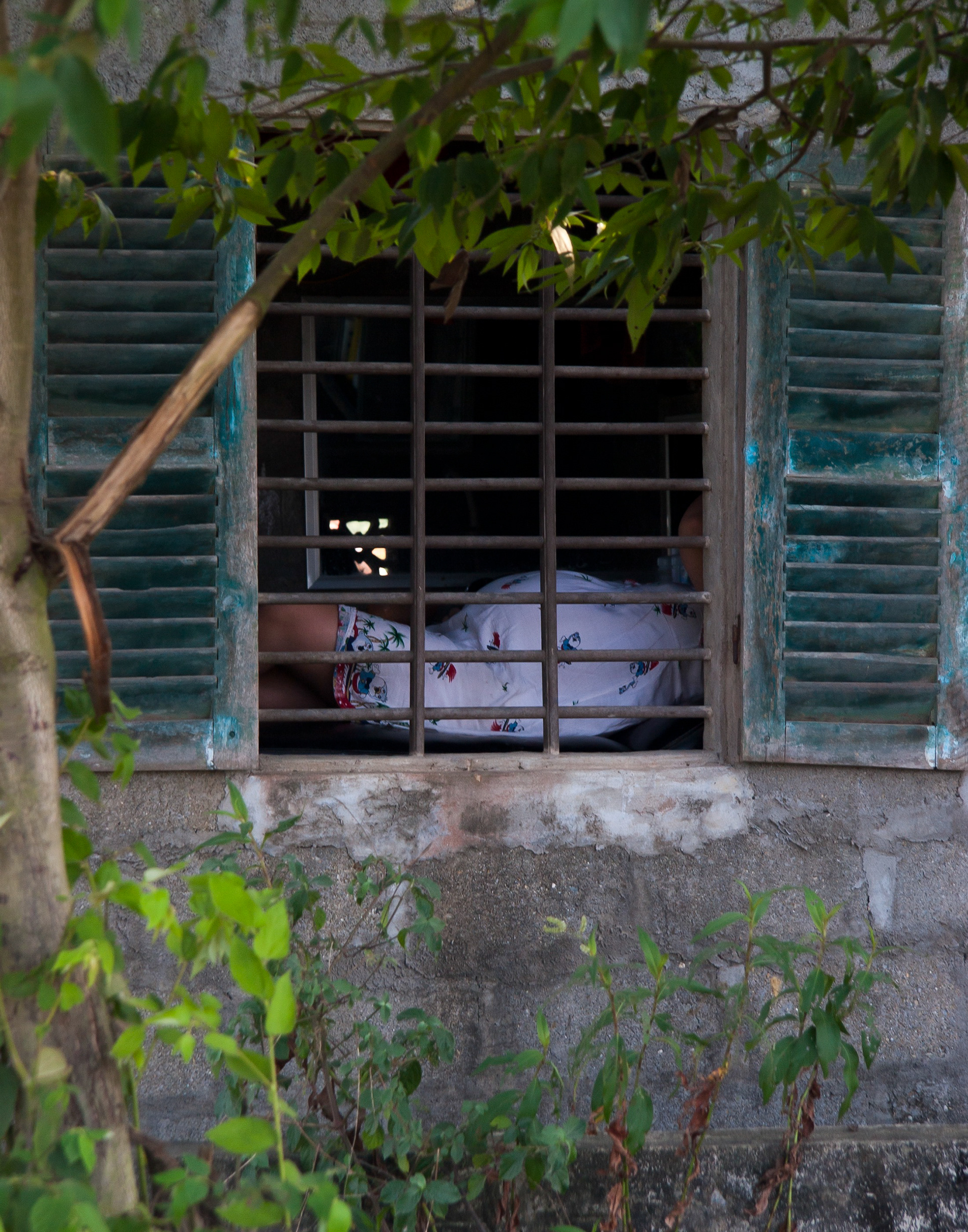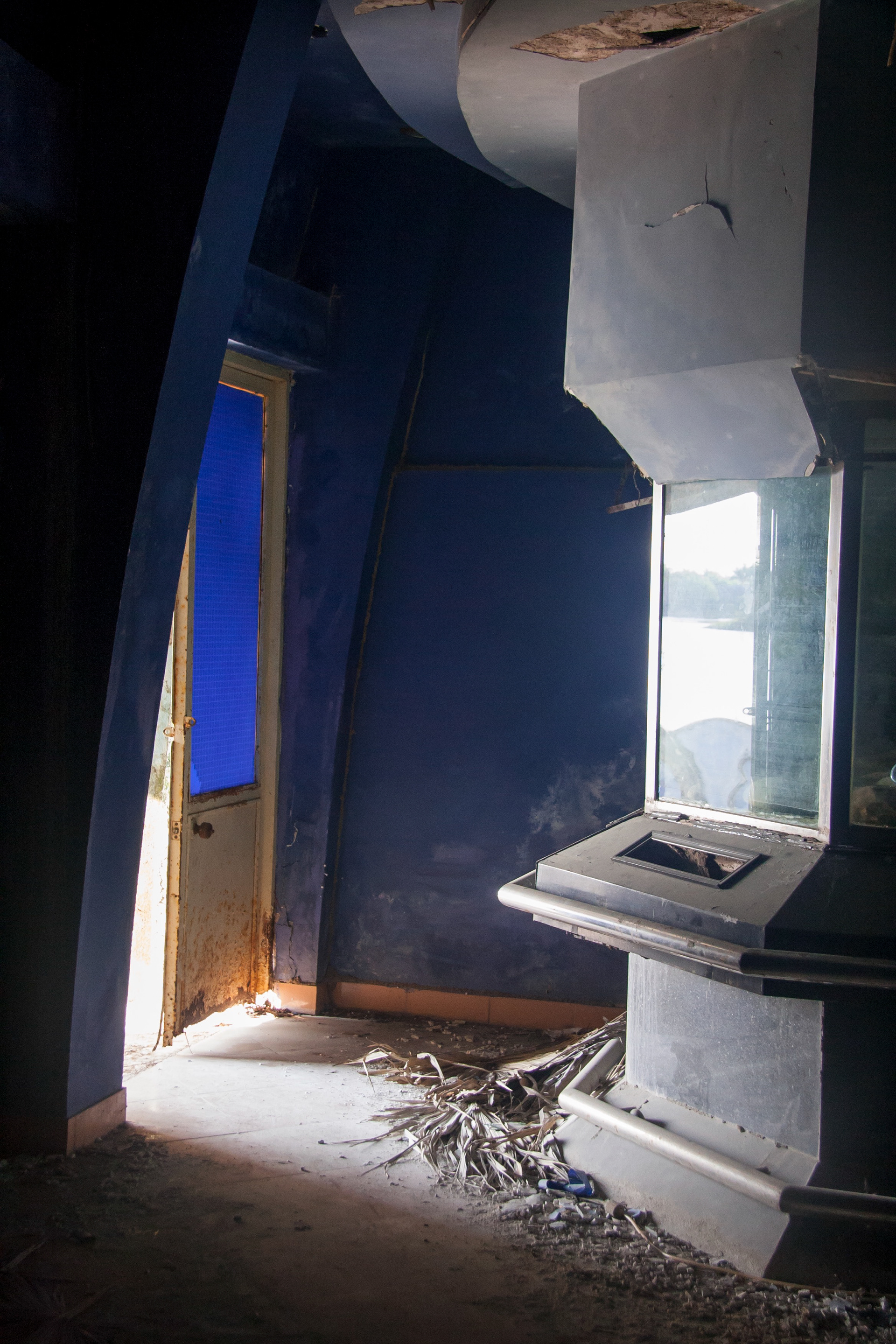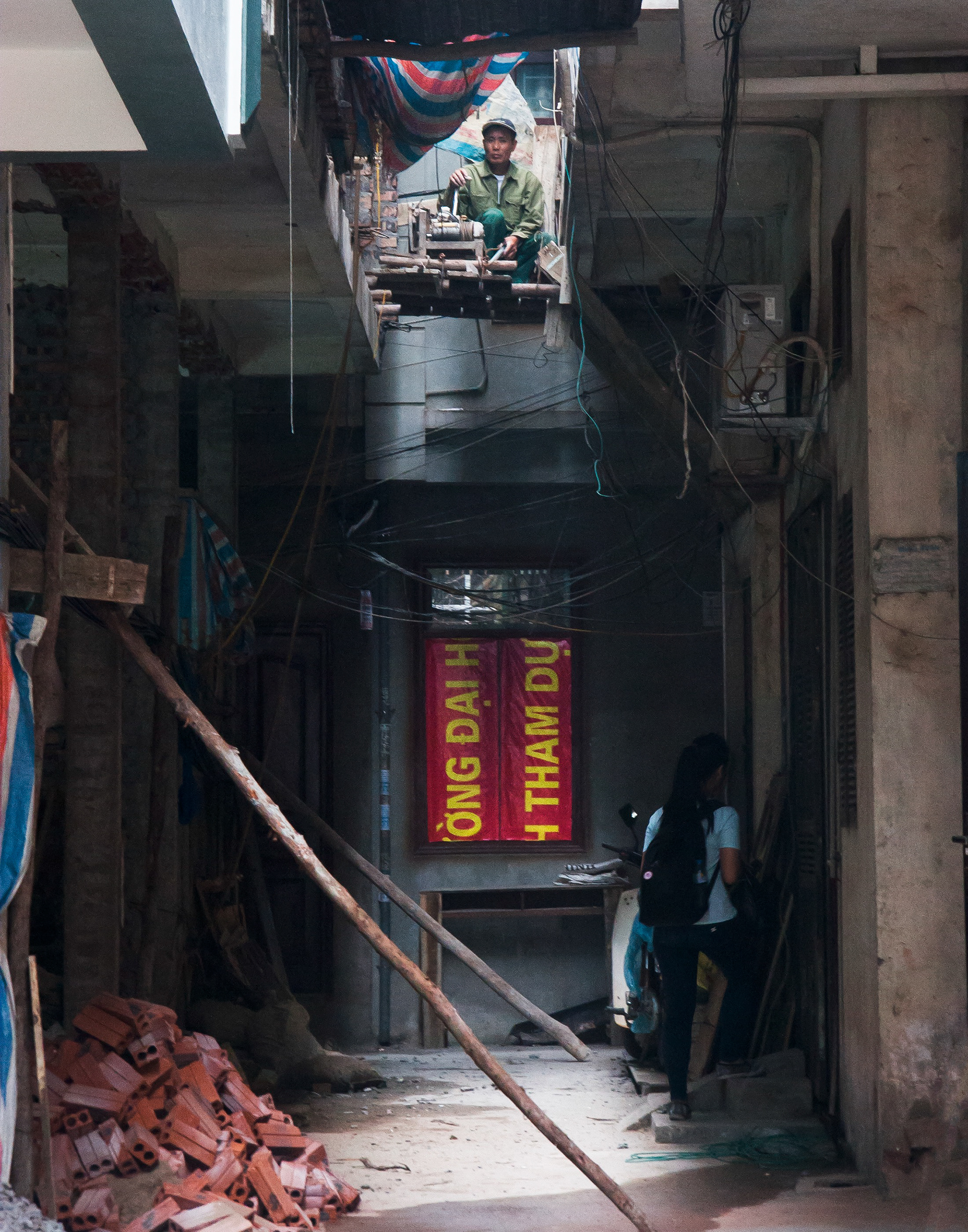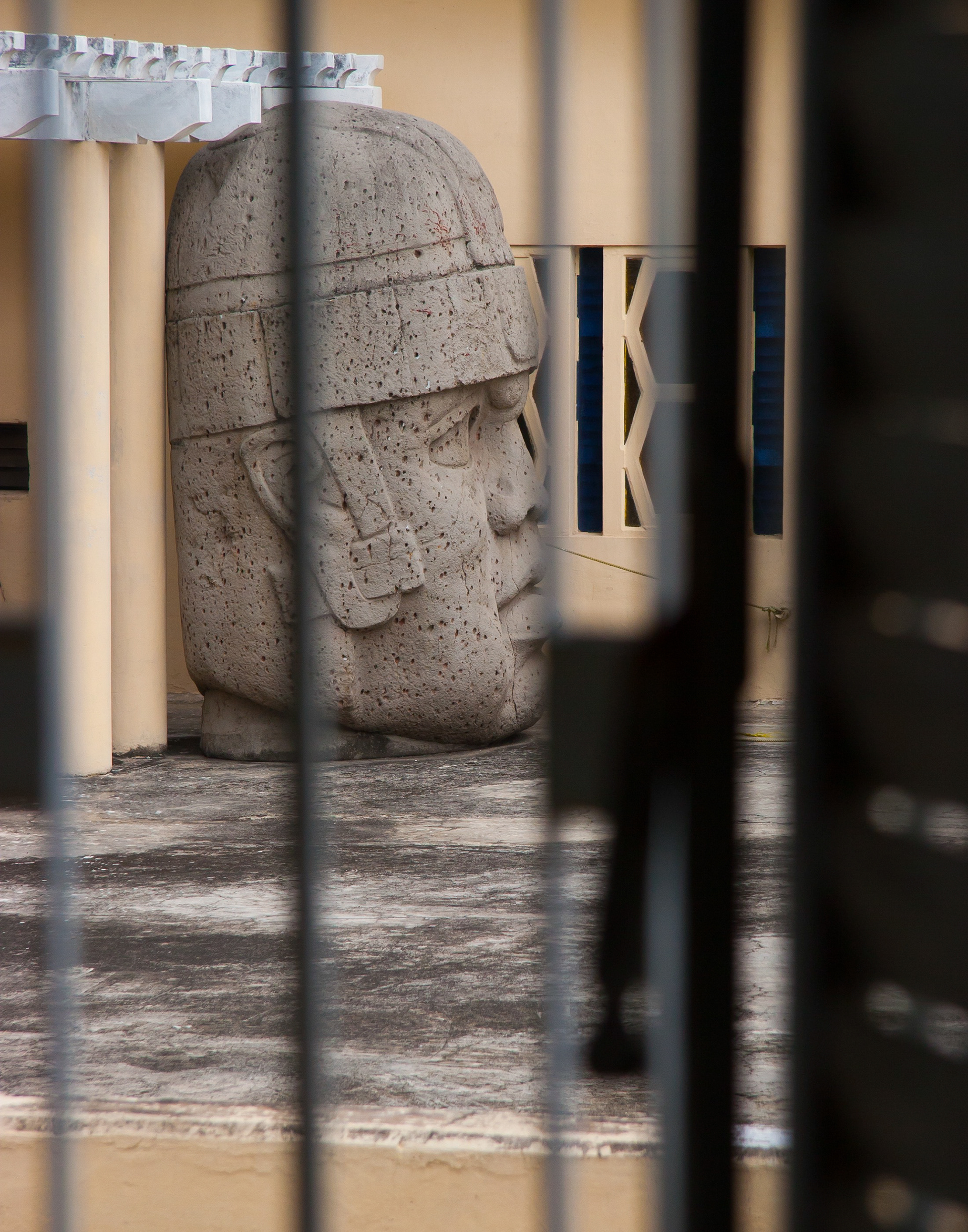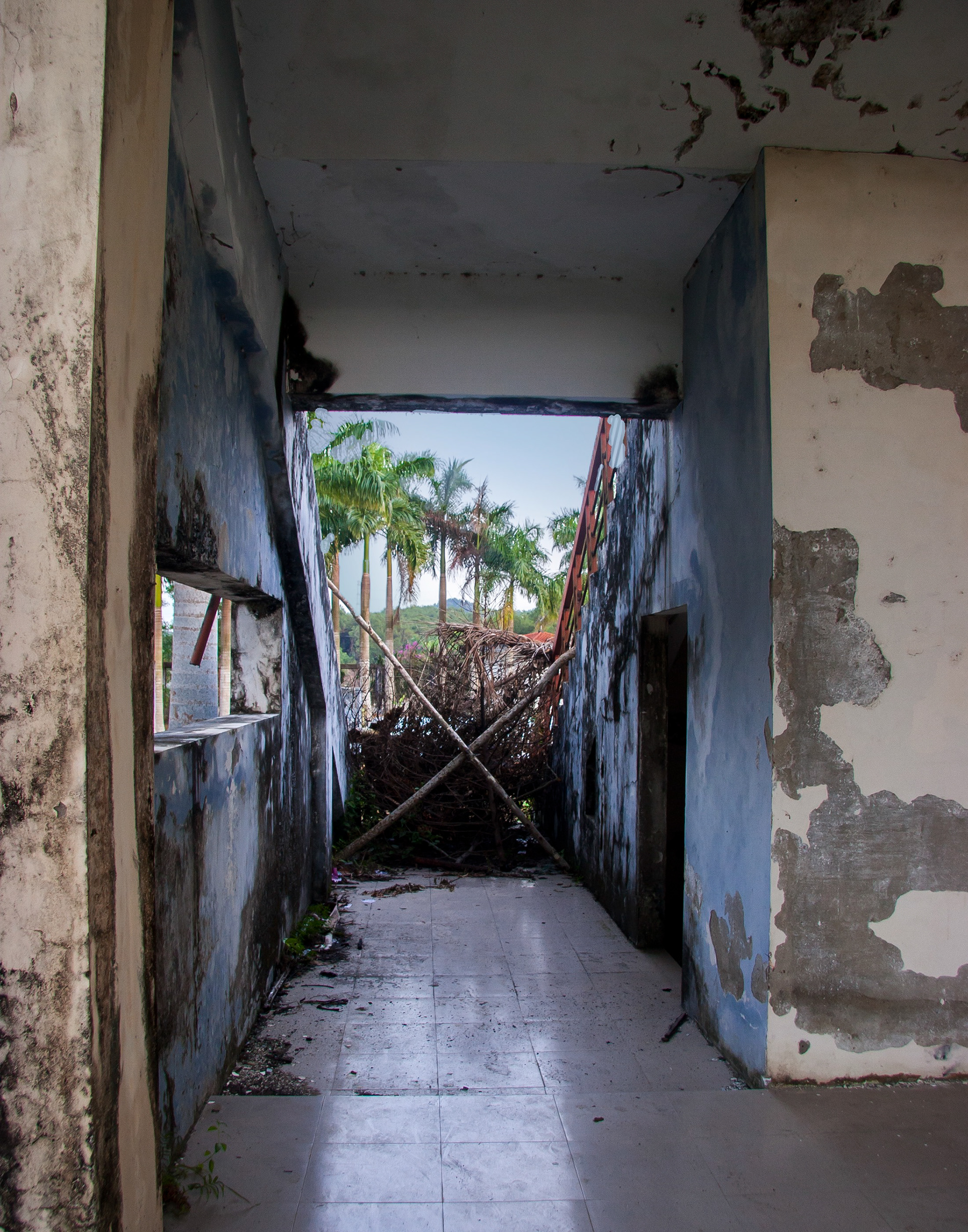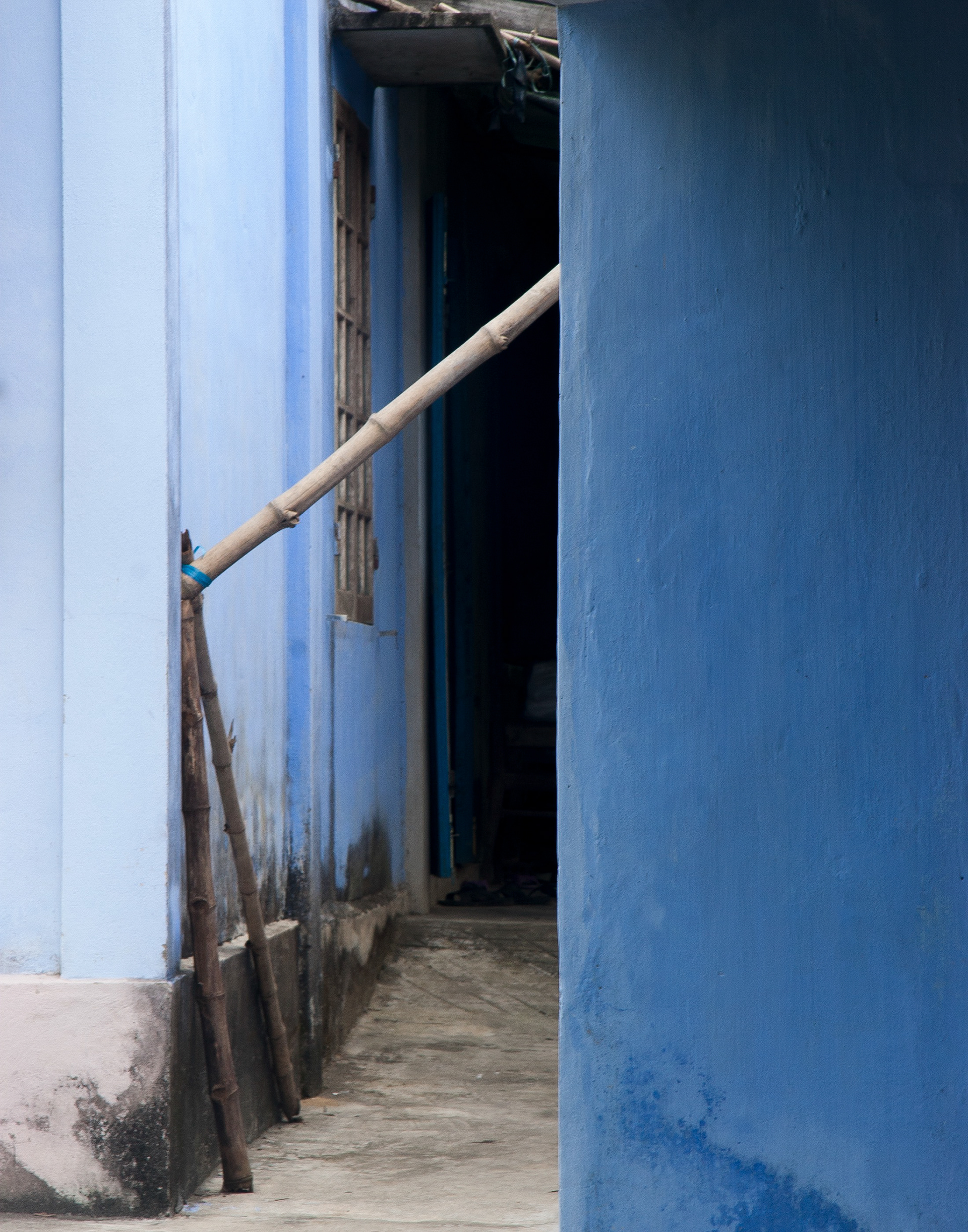 --I photographed a seemingly endless hallway at the Imperial City in Hue. The vibrant red hall remembers each king, soldier, civilian or child who stepped foot on its floor.  I felt that I would never be able to understand the complex history behind the location. 
A pregnant woman in a small rural village can be seen through a window, possibly sleeping on a table or bed like structure. I do not know who she is or her story, I can only know what I see in this mere instance.
 A man rests down an ally while repairing a building as a woman disappears into an unseen door. In an abandoned aquarium and waterpark, Ho Thuy Tiên, a sunlight yellow staircase leads to the opening of a dragon's mouth; a lookout. 
A bright blue door lets light into a room that was once filled with aquariums. A sky-blue alleyway is blocked off by a stick of bamboo.--